Unleashing the Beauty of Furniture: As Seen on "The Marilyn Denis Show" & Featured in The National Post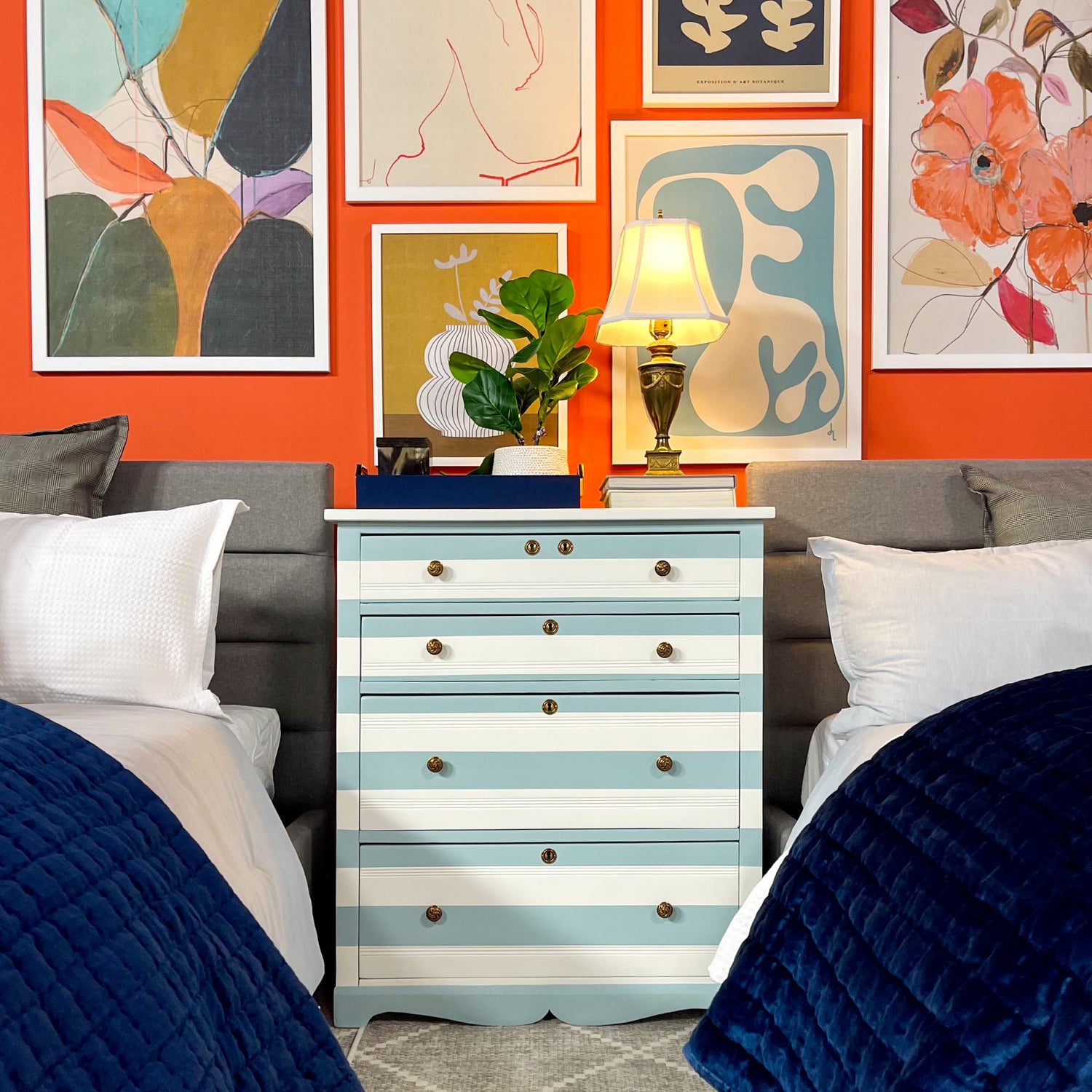 Two Showstopping Pieces on "The Marilyn Denis Show"
Discover the art of furniture transformation that has taken the spotlight on national television and in print! Our exceptional craftsmanship and passion for breathing new life into furniture pieces have earned us a well-deserved reputation, as well as the attention of top interior design professionals in Canada.
Our furniture refinishing mastery caught the eye of Amanda Aerin, the renowned designer and host of CTV's Country House Hunters. She was so captivated by our work that she featured not just one, but TWO of our extraordinary creations on CTV's daytime talk show, "The Marilyn Denis Show".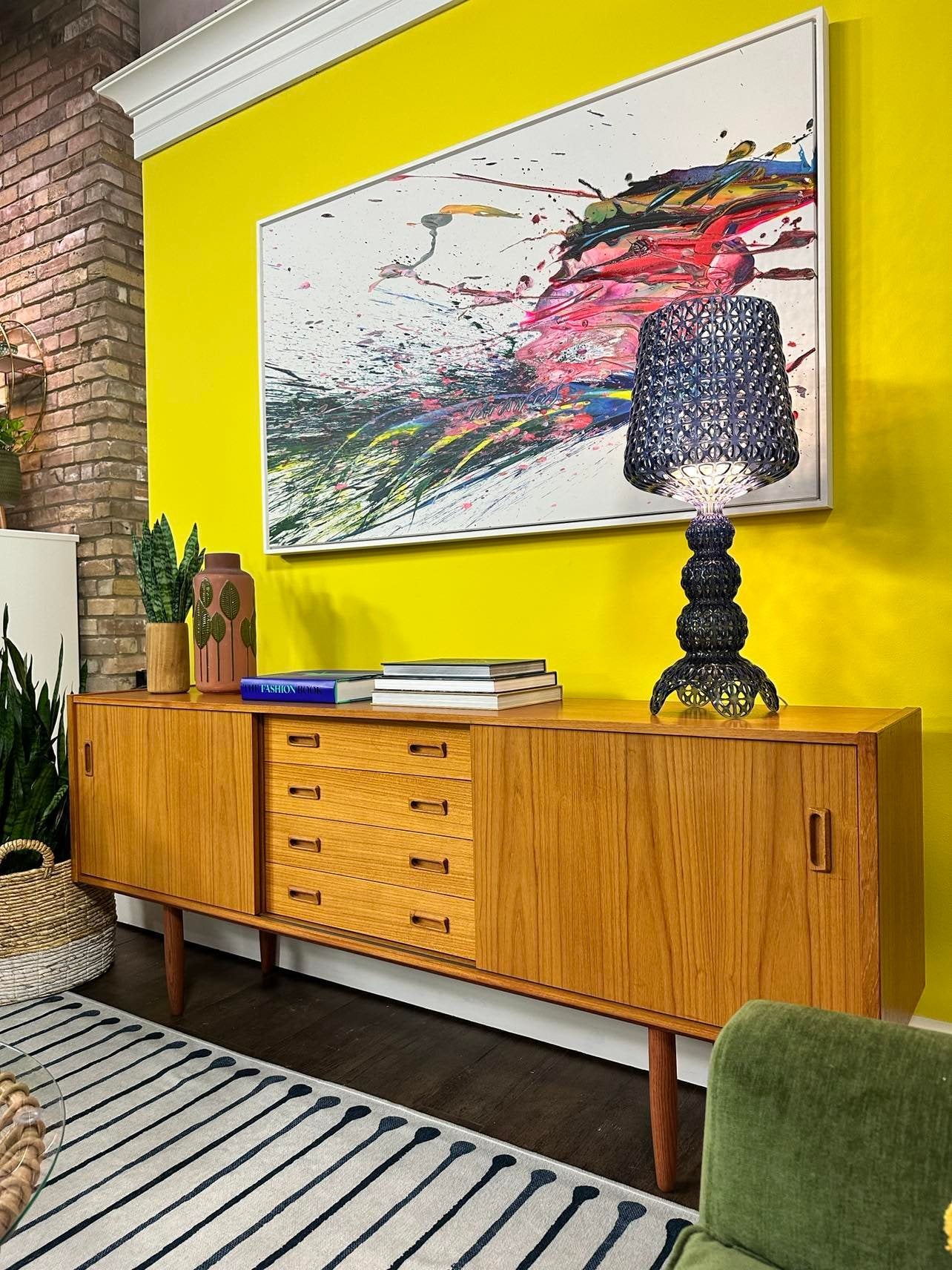 First Masterpiece: A Striped Dresser Sensation
The first featured piece was a solid wood dresser that we skillfully painted in striking white and blue horizontal stripes. This eye-catching piece effortlessly transformed a bedroom into a sanctuary of style, capturing the perfect balance of modern charm and timeless elegance.
Second Masterpiece: A Mid-Century Modern Sideboard Revival
Our second appearance on "The Marilyn Denis Show" featured a beautifully restored Mid-Century Modern Sideboard. This sleek, refined piece showcased our expertise in preserving the iconic design while infusing it with a fresh, contemporary appeal.
National Recognition: Featured in The National Post
Our remarkable furniture refinishing talents haven't gone unnoticed by the Canadian press. We were honoured to be featured in an article in the nationwide newspaper, The National Post. This prestigious recognition showcases our dedication to elevating and transforming furniture into functional pieces of art.
Get ready to experience the magic of furniture refinishing that's been celebrated on national TV and in print – right here, at our exceptional furniture refinishing business!