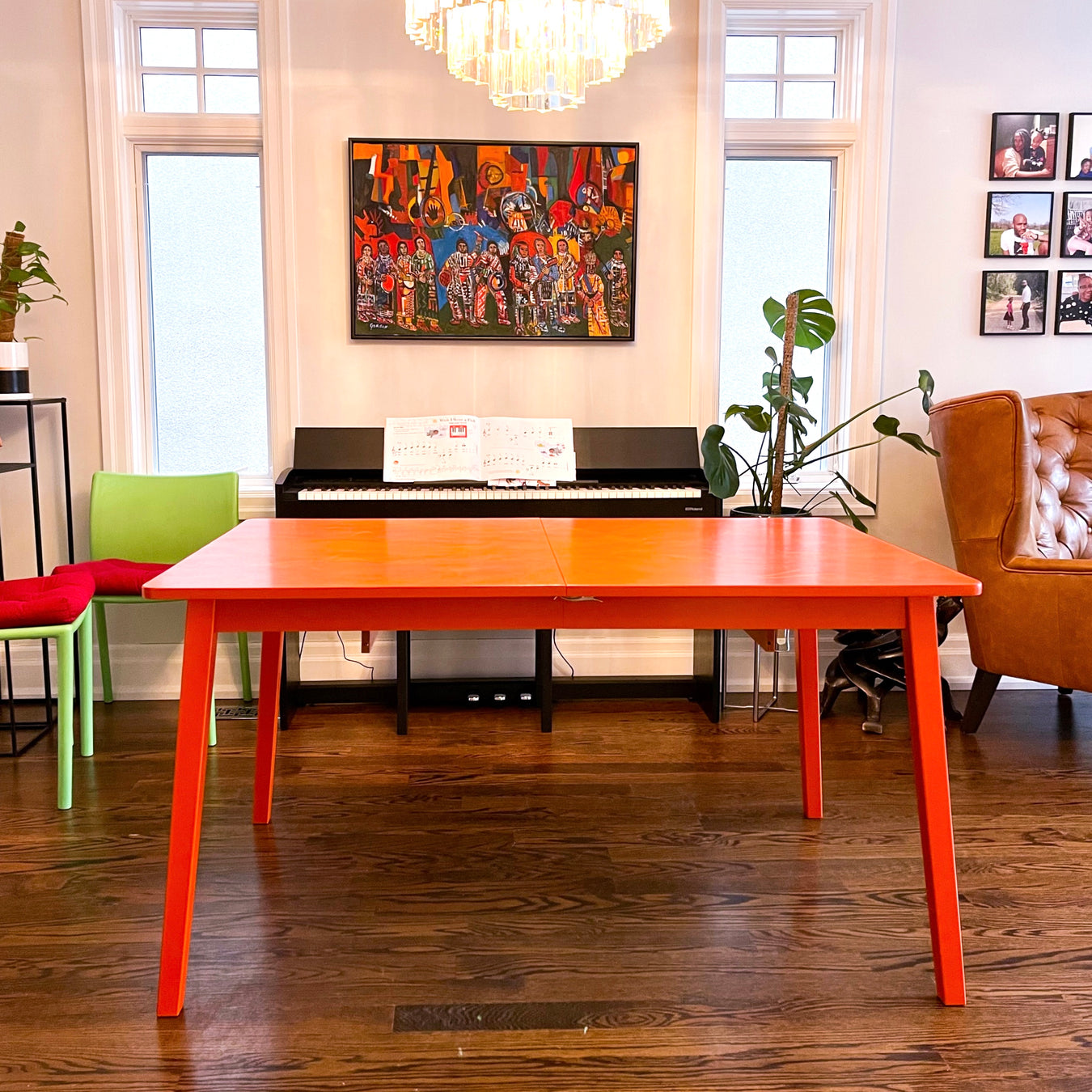 Make a Statement
Bright, Bold Furniture Adds Pop of Color to Any Room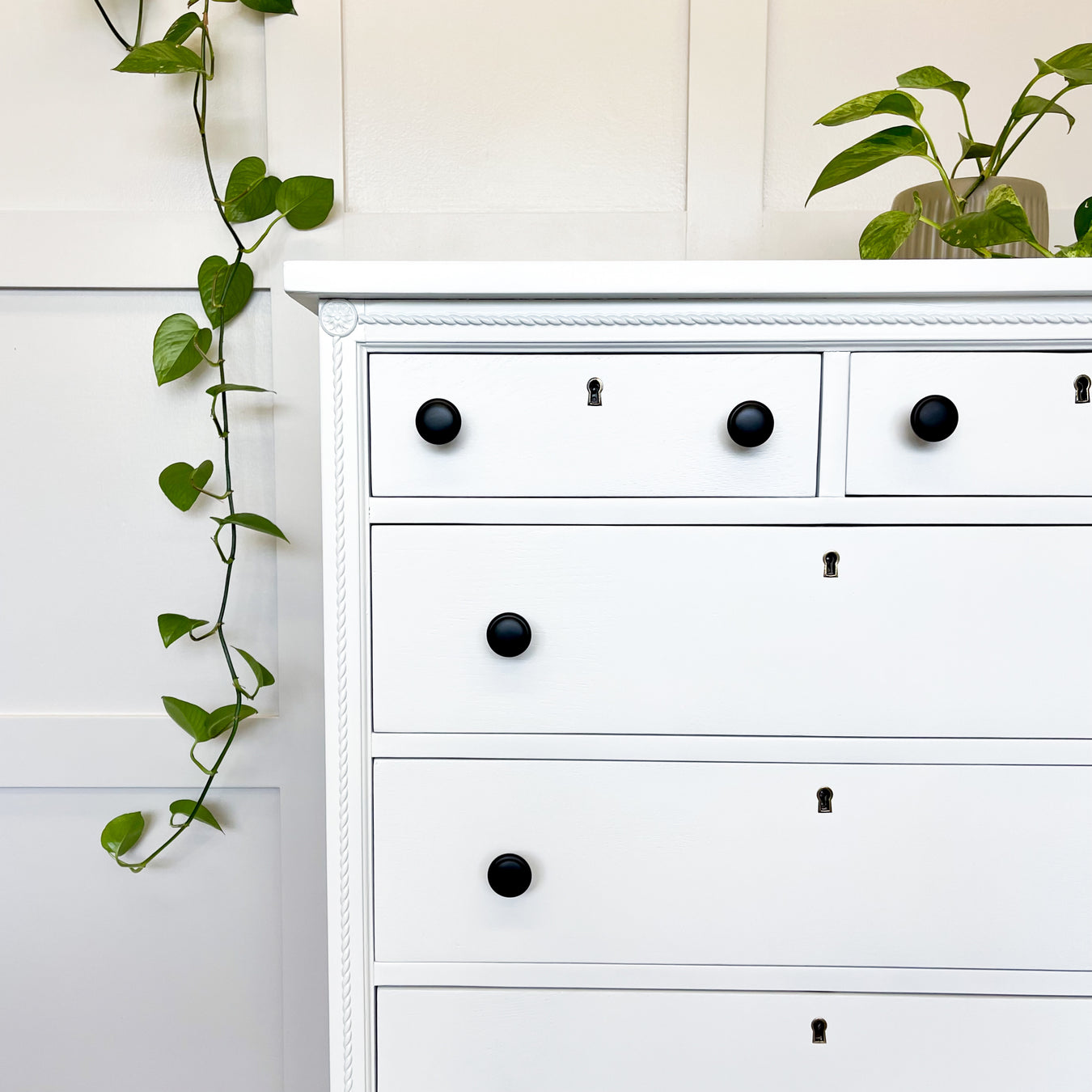 Stay Classic
Antique Furniture Revived with Timeless Painted Finishes
Modernize your Furniture
Transform Vintage Pieces into Modern Masterpieces with Refinishing
Restore Originals
Bring Antique & Vintage Furniture Back to Life with Restoration
Testimonials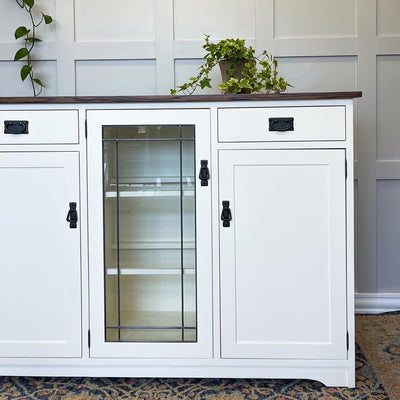 Wish there were 5 more stats to indicate the positive experience that we had with Kyle and Alyssa from Ark .
They brought our 80's dated golden oak sideboard with shelf , into this century, by stripping it completely, painting it a soft antique white and staining top a dark walnut and removing shelf.
They gave us a 2 week turnaround date and were bang on with pickup and delivery of finished product.
I am hoping Kyle will post before and after pictures of our project.
We kept a well loved piece of furniture out of landfill , thanks to Kyle and Alyssa
Jeannie D.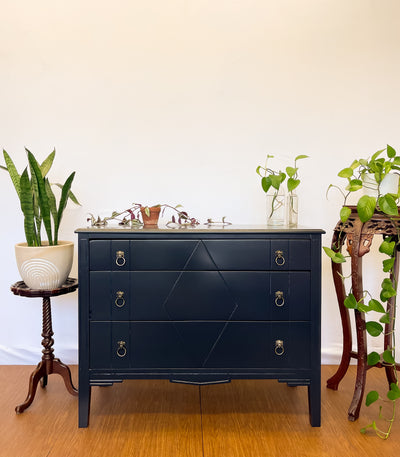 Wonderful experience with Kyle and Alyssa! We asked them to help us furnish our new place and they rised to the challenge with enthusiasm and expertise. From finding the perfect antique "bonnetière", to restoring a vintage coffee table to its original beauty as well as suggesting some of their own creations, the experience was great and helped us achieve the beautiful home we wanted. Communication was easy-going. They delivered everything on time and even helped us on our moving day! We also discovered a sweet lavender bouquet as a welcoming gift. There is no doubt that they are enthusiastic, devoted and expert at their work. We highly recommend them for any furnishing project you may have!
Kevin G.
We found ARK Furniture on Instagram and after following their account for a few months decided to have them refinish a painted cabinet that we had had for 16 years. The cabinet was black with a distressed finish and some visible wear and tear. At ARK they repainted the front, back and sides in a colour of our choice, worked with us to get a new stain colour that was just right for the counter top and changed all of the hardware. The piece is back in its place in our home and we love it! The team at ARK was very easy to work with and we would happily use them again.
Stacey O.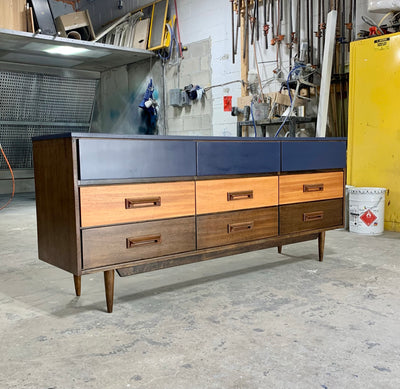 Really great experience with Ark furniture. We purchased a refurbished piece from the 70s and to say it was immaculate is an understatement. Not only was the price very reasonable. The quality of the vintage piece is stellar. I will be keeping an eye out for more pieces from Ark!
Kevin M.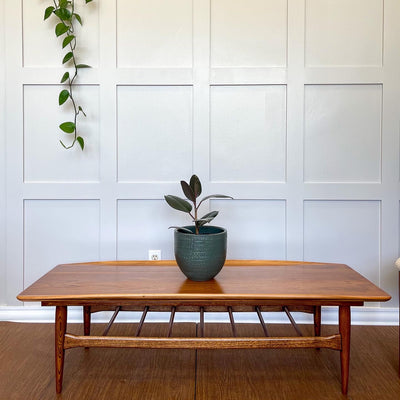 What a wonderful place! So many beautiful pieces and great costumer service! Highly recommend for any vintage or mid century modern furniture lovers.
Daria Y.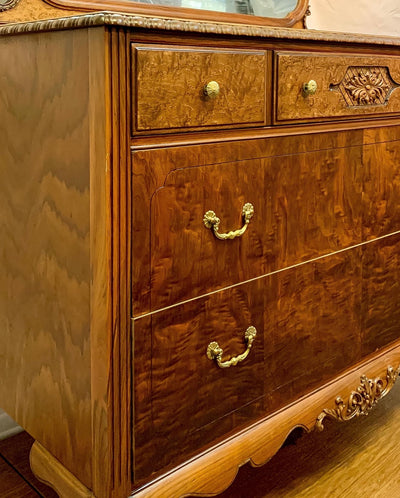 Reliable, wonderful customer experience and absolutely stunning restoration of an early 1900's dresser for a client of mine. I will be hiring ARK for years to come!
Claire H.
Search
Use this section to help customers find the products they're looking for.